Education
How do you choose the right educational institution? What about tuition?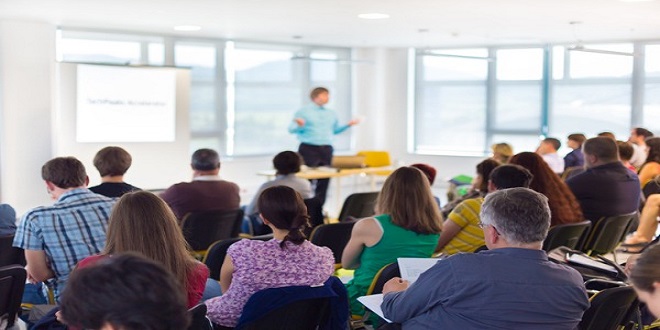 We all know that choosing the right educational institution is a complex decision. It is essential that you know what your goals are when you plan to study abroad. What is your goal? Learn English on vacation? Do you want to take a longer-term course in English? Do you want to earn a graduate or undergraduate degree?
There are many options available for schools and cities, but it all depends on your intent. We return to the tip of looking for help from a specialized educational agency.
Only those who are able to understand all aspects of the courses can offer the best assistance in making this decision.
You may not find the right course for you, or the school is in a place that is not appealing to your interests. In addition to reviewing the curriculum, find out as much information as possible about the area you plan to live in, the infrastructure and the recreational options.
You should also consider the facilities available at the school such as the structure of the campus, number of students per class, curriculum adapted for student profile, ease in payment, when classes begin, length of courses, and assignment availability to students in the area.
It is much easier to make the right decision with all the information you have. You can conclude your exchange knowing that you made the best choice.
Read Also: Daily News
Budget: How much money is needed?
It is important to not compare the cost of studying abroad with the costs of living in the United States. This international experience can make a huge difference in your future.
It is important to plan your finances before you embark on an exchange. Oceania requires a lot of money for any season.
You must also prove that you have the minimum amount of funds for each month you intend to stay in these countries in order to get a student visa . These funds are sufficient to pay for housing, food, and entertainment costs.
You must have AU$1,691 per month for subsistence, which does not include school or college expenses, to be allowed to enter Australia. You must have NZ$1,250 to enter New Zealand.
Schools
There are many variables in the amount of money that can be invested in educational institutions. There are many courses to choose from, in different areas and for different lengths.
The cost of your Oceania experience will vary depending on the things you expect, the places you choose, and how long you plan to stay.
An example: The cost of an English course costs per week. This includes tuition fees and school supplies. Graduate and undergraduate courses can be charged quarterly, annually or semester-by-quarter.
The education agency will once again be able help students and offer all possible options to realize their dream of studying in Oceania.
Help with expenses
For foreigners who plan to attend Oceania courses that last more than 12 weeks, they must apply for a student Visa. This allows them to work up to 20 hours per semaine in New Zealand and 40 hours in Australia.
Students can increase their income by working in construction, cleaning, customer service (shops and bars), hotels, and tourism. These people can exchange their skills in these countries through a variety of temporary employment agencies.
If we compare Oceania to Brazil, it is important to note that people in Oceania have different ideas about the functions they perform. All jobs are important and necessary to their society.
To be able to adapt to the culture of the country, it is important to have an open mind about functions that are incorrectly considered subordinate in Brazil.
Visa to Australia and New Zealand: What are the types?
A student visa must be requested at least a month in advance for courses that are longer than one year. To be granted permission to study in Australia or New Zealand, you will need to submit a number of documents including personal and guardian documentation (in the case for minors), financial proof and educational certificates.
Each country's list of documentation can differ. Consular agents might request additional information to confirm the applicant's true intentions. To verify facts and to resolve contradictions, personal questions may be asked.
You can count on an education agency that specializes in visas for Oceania. It will be much easier to seperate the necessary information and to go through the entire process to realize your dream.
Did you manage to clear all of your questions about planning an exchange to Australia or New Zealand? Both countries boast excellent education networks, a high quality of life and stunning natural beauty. It's your turn!
Read More: Naa Songs