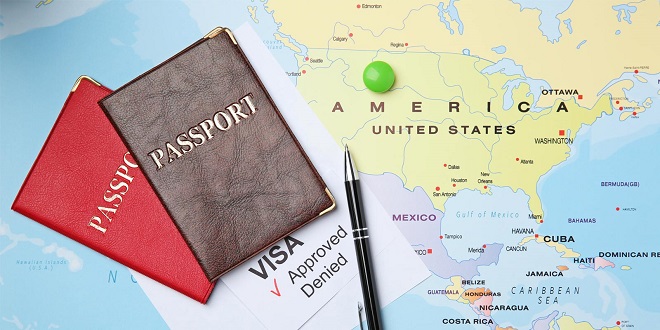 First, are you and your family looking to enter the U.S. for tourism, work, education, or immigration purposes? If yes, then you need to know that you are not allowed to enter another country unless you meet certain conditions.
These conditions and the accompanying legal forms may vary depending on your purpose for visiting.
Due to the COVID-19 pandemic restrictions, foreigners might have additional problems when applying for their travel visas.
All over the globe, Visa services are facing delays and difficulties when they switch to a virtual process.
An immigration lawyer can help you with your research and advise you on how to apply for your visa. This will reduce stress and speed up the application process.
Tourist Visa
You can visit the U.S. as a non-immigrant if you are looking to stay for less than 90 days. You should apply for a B-1 Visa if you are visiting the U.S. to conduct business. If you want to visit the U.S. to receive medical treatment or pleasure, a B-2 visa is your best option.
It is possible for foreigners to have strong economic and/or social ties to their country. This is done to prove to the U.S. Department of State your desire to remain in the U.S.A for a limited time and that you intend to return home.
What is a good way to prove these ties? A statement from your employer, or any other statements that show that you have a steady source of income at home, is a good start.
You can also attach evidence such as property deeds or marriage certificates to show your financial assets.
You will have to go through an interview as a tourist visa applicant. This can prove to be very detrimental to your application. To speak with an immigration lawyer and get all forms and documents taken care of, go to this page.
Student Visa
You can't stay in the U.S. if you have entered the country as a visitor with a B-visa. You should be researching F or M visas if you are a foreigner who is interested in attending classes at an American academic or non-academic school.
Student visas are generally easier to obtain. An online application for non-immigrant visas is required. Interviews may be necessary depending on your age.
You might also be asked to provide documentation related to your academic preparation. This could include diplomas, certificates, proof that you can pay for your education and living expenses, and other documents.
Work Visa
It can be difficult to get a work visa. Due to the lengthy, expensive and difficult process of obtaining work authorization for foreign talent, employers tend to favor U.S. citizens.
However, if you have overcome the prejudice against labor migrants to find a job you don't want any more hardships to obtain your work visa.
The type and length you plan to do business in the U.S. may affect the type of visa you apply for.
A B-1 visa is sufficient if you are looking to visit the United States for a brief time to negotiate a contract or attend a business meeting. If you are looking to stay in the U.S. permanently or for a short time, a B-1 visa is sufficient. However, you may need professional help to apply for one of several work visas.
A lawyer who specializes in immigration can help you determine which visa is best for you based on your work field, special abilities, artistic endeavors, religious beliefs, and many other factors.
Visa for Immigration
You can apply for a Green Card, or an Immigration Visa holder to become a permanent resident in the U.S.
These are just a few of the ways you can get an immigration visa.
Through the Family Unification program, you can be sponsored by your immediate family members or a future spouse
Apply for refugee or asylee status
Participating in the Diversity Immigrant Visa lottery
You can get a job offer for a job that only a few Americans are qualified to fill.
Final note:
To ensure that you are eligible for the visa you require and to streamline your application, you might consider booking an appointment to meet with an experienced immigration lawyer. This will increase your chances of being permitted to enter the U.S.A. and stay.